This event has been held.
Please see MCR10 page to join us for the 2018 event.
Our 9th Annual MCR (Australia) will this year be held in Dorrigo NSW
Dates: Friday 20th – Sunday 22nd October
This event is open to all members of this forum,  GSX1400 facebook members, and their friends/family.
Book your accommodation early to avoid disappointment. There are reserved rooms still available !
Program
Friday:
Arrive in Dorrigo.  Meet & Greet Dinner.
Saturday:
Day: Ride around this beautiful area (TBA)
Evening: Dinner and Drinks
Sunday:
Breakfast and head for home
So far we have members attending from Brisbane, regional Qld, regional NSW, Melbourne & Adelaide… why not join us?
For full details please register on the forum (if you have not already) and visit the following link which has full accommodation details etc –  click here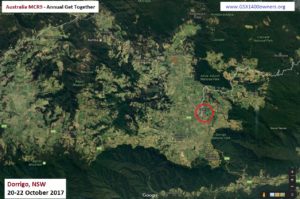 Look at all those hills…..  😀